Acquired A Plot Land to Build a Reservoir in Kalapoomy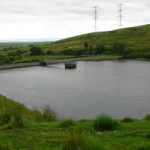 At the request of Karainagar South Farmers Organisation (KSFO), Karai Welfare Society (UK) funded £1350 (250,000 SRL) to purchase a plot of land for build a water reservoir in Kalapoomy. The acquired land of 25 parapu ( 1.56 Acre) is situated in front of the CTB depot and adjacent to an existing spillway. This money is to purchase the land only; the Government of Sri Lanka will fund costs of the excavation of the reservoir. Soil excavated from the site will be used to form the embankment around the reservoir.
The intention of this project is to buffering the run off rainwater during the winter and will be utilised for agricultural purposes. This water retention will also maintain the ground water level for a longer period. It is a very useful project and has been advised by local experts that it will benefit the surrounding area of about 1sq.kilometer.
Reservoir excavation works will be starting during the April month.